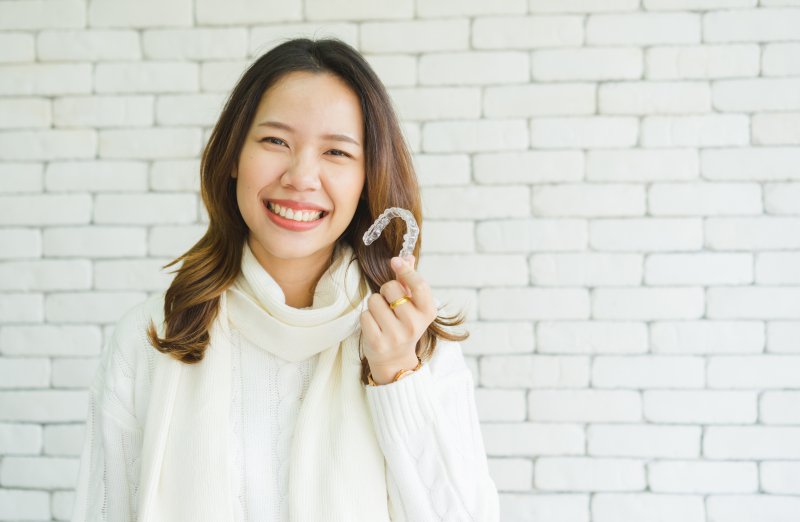 There's no mistaking popularity this line has become over the years. This treatment is a common alternative to traditional braces and allows patients to discreetly fix gaps, alignment problems, and bite issues. Invisalign treatment features a series of custom-made plastic aligners that fit snugly over the teeth. Since having these trays in your mouth will take some getting used to, you may be wondering if they will affect the way you speak. Continue to learn about some of the ways that you can expect Invisalign to affect your speech as well as what you can do to reduce this effect.
How Invisalign Affects Your Speech
Though wearing Invisalign trays has been proven to impact the way that you speak in some cases, the opposite is often true. In fact, one study found that 93% of patients who underwent Invisalign treatment didn't experience any speech impediments. Even so, wearing these trays may affect how you speak since they change the space in your mouth. Some effects that you might encounter include:
Slurred words – When you first start to wear Invisalign aligners, you might speak slowly at first as well as slur words. This is because your mouth needs some time to adjust to the new thickness around your front teeth and palate. You can expect to adapt over time and to have this issue go away on its own.
A slight lisp – This is another possibility when it comes to Invisalign treatment. This may occur if the airflow in your mouth has been changed by improper tongue placement. This may cause you to pronounce "s" and "z" sounds as more of a "th" sound. Eventually, your tongue will adapt, and the issue will go away.
3 Ways to Reduce Invisalign Speech Impediments
It's worth noting that everyone will adjust to Invisalign differently. While some patients only have to deal with speech issues for a few hours, others may take several weeks to speak properly again. Though Invisalign speech issues will go away with time, there are a few ways that you can hurry things along, including:
Chat with people – Speaking with friends, family, and coworkers out loud will allow them to give you helpful feedback on how you sound. It will also help you feel less nervous, therefore making it easier to speak properly.
Read out loud – Consider reading books, magazines, and materials out loud. Listen to the way you sound so you can make the appropriate adjustments to sound more natural.
Practice makes perfect – Keep practicing pronouncing and enunciating words. Doing this will help you more easily overcome speech issues.
About the Practice
If you live in Jacksonville or one of the surrounding communities, your smile will be in good hands with Dr. Khoi Le, Dr. Edward Murray, Dr. Richard Carlson, and their team at Carlson Dental Group. They enjoy helping people keep their smiles healthy and bright with a range of treatment options, including Invisalign. If you want to make an appointment with Carlson Dental Group or to learn more about Invisalign, call (904) 262-8449 for their Riverside office, (904) 262-8409 for their Bartram Park office, or visit their website.