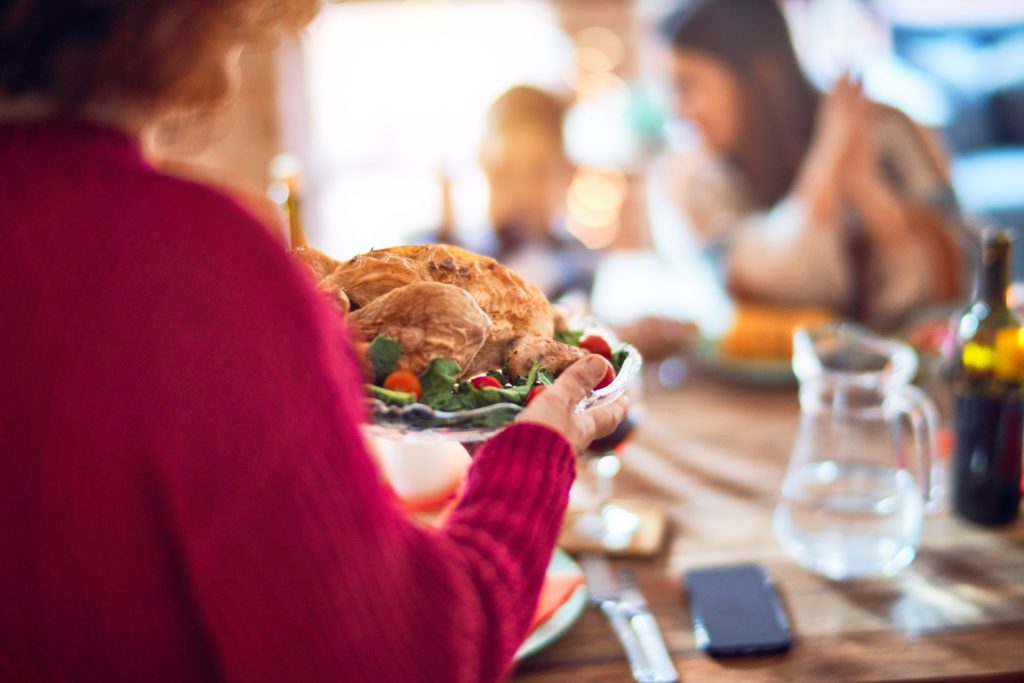 From time with loved ones to the festive food, there are so many things to love about Thanksgiving. Since this holiday is all about being thankful, there's no time like the present to give your teeth a little extra TLC. After all, the holiday season wouldn't be the same without them since they help you communicate with your loved ones and enjoy each delicious bite! For a few tips on how to care for your teeth this Thanksgiving, keep reading.
1. Load Your Plate with Veggies
Is your Thanksgiving spread big enough to feed a small army? Naturally, you might want to taste a bit of every dish. While that's certainly okay, it's a good idea to fill your plate with veggies first. Roasted Brussel sprouts, broccoli salad, and green beans are a few staples that taste good and are packed with nutrients that will help keep your teeth healthy from the inside out.
2. Exercise Caution with Hard, Sticky, and Chewy Foods
Candied pecans, caramel popcorn, and chestnuts are certainly delicious, but they also can quickly damage your teeth. Since you want to spend your holiday with your family (not at your emergency dentist's office), it's always a good idea to exercise caution with hard, sticky, and chewy foods.
3. Stick to Water
On special occasions, you might be tempted to indulge in a glass of red wine or enjoy a fizzy soda alongside your meal. However, it's best to stick to water. Not only will this drink keep you hydrated, but it will also help rinse away food particles from your mouth!
4. Don't Slack on Your Oral Hygiene Regimen
After a long day of catching up with loved ones, driving all over town, or playing games, you might feel tempted to jump into bed as soon as you get home. Don't! It's of the utmost importance that you brush, floss, and rinse with mouthwash first. That way, the food particles and sugars from your meal don't have 8+ hours to wreak havoc on your teeth.
5. Schedule Your Next Dental Checkup and Cleaning
Have you visited your dentist twice this year? If the answer is "no," then there is no time like the present to schedule your appointment! Your biannual checkups and cleanings play a crucial role in keeping your teeth and gums healthy by catching cavities in the early stages, screening for oral cancer, removing built-up plaque, and so much more.
Since your teeth play such a large role in enjoying your Thanksgiving, there is no time like the present to show them some extra appreciation!
About the Practice
With three phenomenal dentists leading the way, our team at Carlson Dental Group is here to help with everything from routine checkups to urgent emergency dentistry. Since a commitment to world-class dentistry and comfortable experiences is important to us, you can trust that we will go above and beyond to make each visit positive, efficient, and enjoyable. If you have a question about at-home oral hygiene or need to schedule an appointment, don't hesitate to visit our website or call (904) 262-8409.