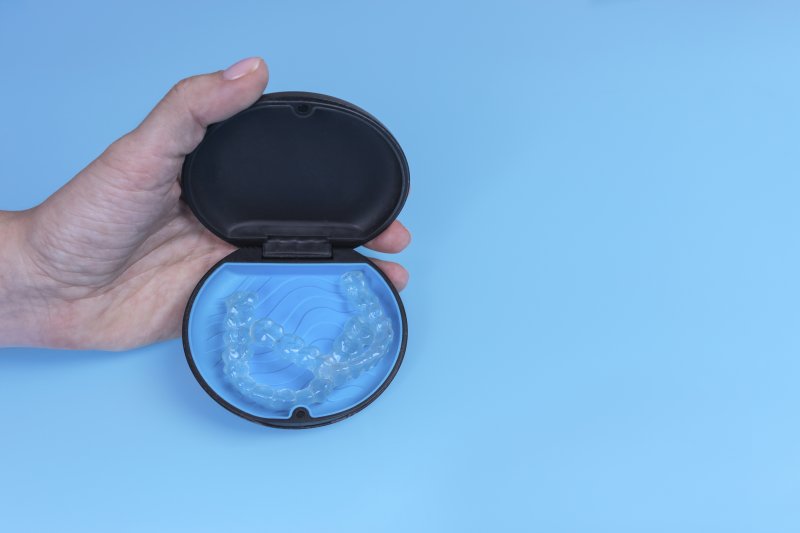 Are you planning on traveling this summer? While it is pretty easy maintaining your Invisalign treatment when you're at home, this can quickly become more challenging when you're on the go from one place to another. However, staying on track with your treatment is necessary for you to achieve the straighter smile you're hoping for in the best possible timeframe. Here are some tips to help you keep up with Invisalign while you're on your trip.
Pack Accordingly
Hopefully, you always bring essential dental tools with you when you go on a trip. When you have Invisalign, this is especially necessary so that you can keep both your teeth and aligners clean. Among your other toiletries, bring a toothbrush, toothpaste, floss, mouthwash, your Invisalign case, and any other special tools that you use to clean your aligners. Make a list or note on your phone so you don't forget anything as you pack.
Maintain a Routine
As much as you want to completely let go of all of your responsibilities when you're on vacation, you need to maintain an excellent oral hygiene routine, especially if you have Invisalign. Remember to continue brushing your teeth at least twice a day and always floss at night. Try to keep your aligners in for at least 22 hours each day. For some people, it helps to set a timer while eating and drinking so you know you aren't falling behind.
Be Mindful of Tap Water
Depending on where you're going, you may or may not be able to safely drink the tap water. If you can't drink it, you don't want to use it to brush your teeth either. If you're in doubt, you should brush your teeth using bottled water instead.
Bring Extra Aligners
If you're going to be gone for a few weeks, chances are that you may need to move on to your next set of aligners in order to stay on track. It's a good idea to take them with you. If you decide to extend your stay, you won't need to stress about keeping up with your treatment.
Have a Pre-Vacation Appointment
Has it been a while since your last progress check? If so, it may be wise to schedule your next one ahead of your trip. If you've recently seen your dentist, give them a call to let them know you're going out of town. This way, they can give you additional advice.
Your Invisalign treatment shouldn't hold you back when you travel! By using the tips listed above, you can stay on top of your treatment and still enjoy your trip.
About the Author
Dr. Richard Carlson has been a trusted dental expert in the Jacksonville area for more than 35 years. He earned his dental doctorate from the University of Florida College of Dentistry. Currently, he is a proud member of a multitude of professional organizations, including the American Dental Association, the American Academy of Esthetic Dentistry, and the American Academy of Facial Esthetics. To learn more about Invisalign or to schedule an appointment, visit his website or call (904) 262-8409.