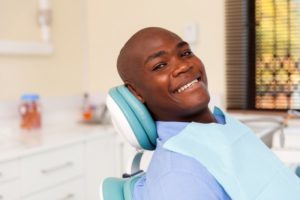 "Stay home, stay safe" has become a popular phrase in recent times, and it is certainly wise advice! The more you can avoid visiting public spaces, the lower your chances of catching or transmitting the virus that causes COVID-19. However, while staying home is key, it is also important that you do not neglect necessary tasks, including visiting your dentist in Jacksonville. Let's talk about why dental care is as vital as ever and why you can be confident that dental offices are safe environments.
The Importance of Dental Care
The American Dental Association recommends that everyone visits their dentist at least twice a year for a cleaning and checkup. These routine appointments should never be considered as elective because they serve at least three essential purposes:
Your dentist looks for and addresses minor oral health problems before they progress into major issues that can cause extreme pain and require extensive treatment.
Professional cleanings remove plaque and tartar from all the tight spaces in your mouth and reduce the risk of dental decay and gum disease.
Your dentist checks for signs of overall health problems, including oral cancer.
No one can say for sure how much longer COVID-19 will continue to be a serious threat in our country. If you put off your dental appointments until the pandemic subsides, it may be another several months before you receive the care that your teeth and gums need.
COVID-19 Could Be Affecting Your Oral Health
COVID-19 has become a major stressor in the lives of many people. The threat of the disease itself, combined with the ongoing economic concerns in our country, has moved many people to develop habits that are bad for their oral health. For example, they might be eating more sugary comfort foods that could instigate or worsen cavities. They might also have begun to grind their teeth. Asking a dentist to check for damage from COVID-19-related stress as soon as possible can help to save your smile from significant problems down the road.
Visiting the Dentist Is Safe
Dentists have strict guidelines in place to protect both their team members and their patients from COVID-19. While safety protocols might vary from practice to practice, you can expect your next dental appointment to have some new elements. For example, you might be asked to wait in your car until your appointment begins. You may also have to undergo a health screening. You'll certainly notice that the dental team members are wearing more personal protective equipment than they used to. If you have questions about the specific measures your local dentist is taking to maintain a safe environment, feel free to call and ask. They will be happy to talk with you.
There is no reason to delay dental treatment during COVID-19. Your diligence in caring for your smile will protect both your oral health and your overall well-being.
About the Author
Dr. Richard Carlson is the leader of our team at Carlson Advanced Dentistry & Facial Esthetics. He has more than 35 years of experience in his field. He and our team are committed to continuing to provide safe, top-tier dental care throughout the COVID-19 crisis. To learn more about us and how we can help you to maintain a healthy smile, contact us at 904-262-8409.